The first case of the COVID-19 was recorded in The Gambia on 17 March 2020. The virus has ravaged economies and health systems all over the world and The Gambia is no exception. For nearly 16 months, the country has seen different waves of the pandemic and as of 20th September 2021 recorded 9900 cases including 336 deaths.
In March 2021, the first batch of COVID-19 vaccines arrived in the country amid rising misinformation and fake news around them, thus propelling vaccine hesitancy through social and traditional media, and other channels. With this reality, as part of efforts to support The Gambia's COVID-19 Response Plan, UNFPA has been supporting young people's participation in the response by equipping them with the resources and skills to tackle rumors and misinformation, raise awareness on recommended precautionary measures, support community surveillance and contact tracing and promote vaccine acceptance across the country including hard-to-reach communities. This is because, young people form a majority of the country's population and must not be left behind in addressing issues affecting them and their communities such as a pandemic.
As a result, with support from UNFPA, the National Youth Council held community sensitisation activities in 7 communities reaching 280 community members across the country to address vaccine hesitancy. Funded through the UN peacebuilding Project on Youth Programming, the engagements were also used to engage community members on the need to champion youth inclusion and participation in community leadership and decision making. It goes without saying that in order to build and maintain peace in any community, its people must be healthy and strong and feel included in all spheres of development.
Modou Gaye is a resident of Kaur Wharf Town and a beneficiary of the sensitisation activities. Following his participation in the dialogue with young people, Modou took it upon himself to go round his community to implore everyone to get vaccinated. Today, he also volunteers to visit nearby villages to educate them on the importance of vaccination against the pandemic and remind his people that COVID-19 is real.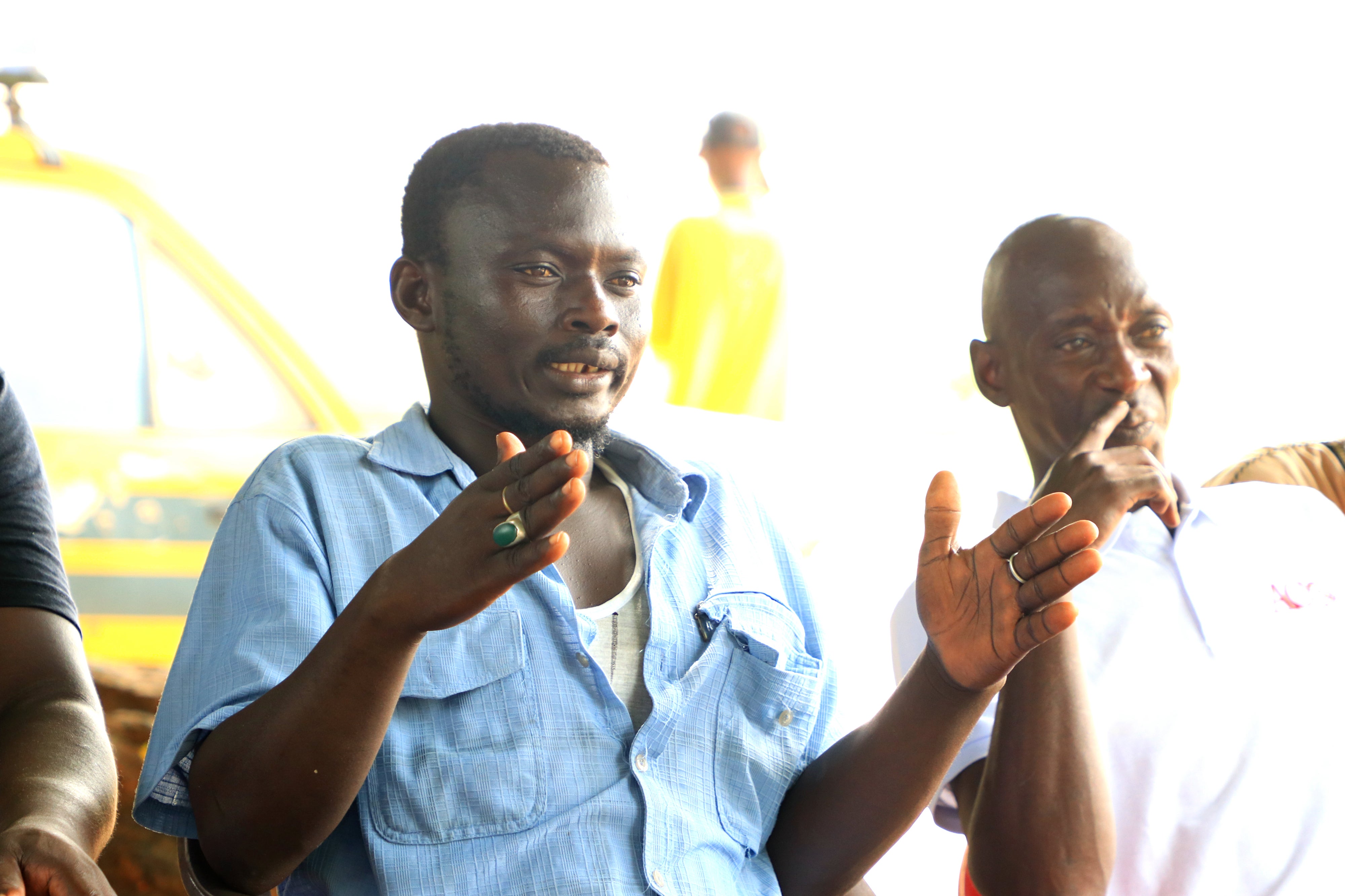 For Mass Sowe another beneficiary of the youth-led engagements, without the initiative of young people in his community to promote vaccine acceptance, he would not have taken the vaccine or encouraged his family and neighbours to get vaccinated.
"I have gotten vaccinated and our whole community has taken the vaccine. Initially, we were misinformed and thus afraid to get vaccinated." - Mass Sowe.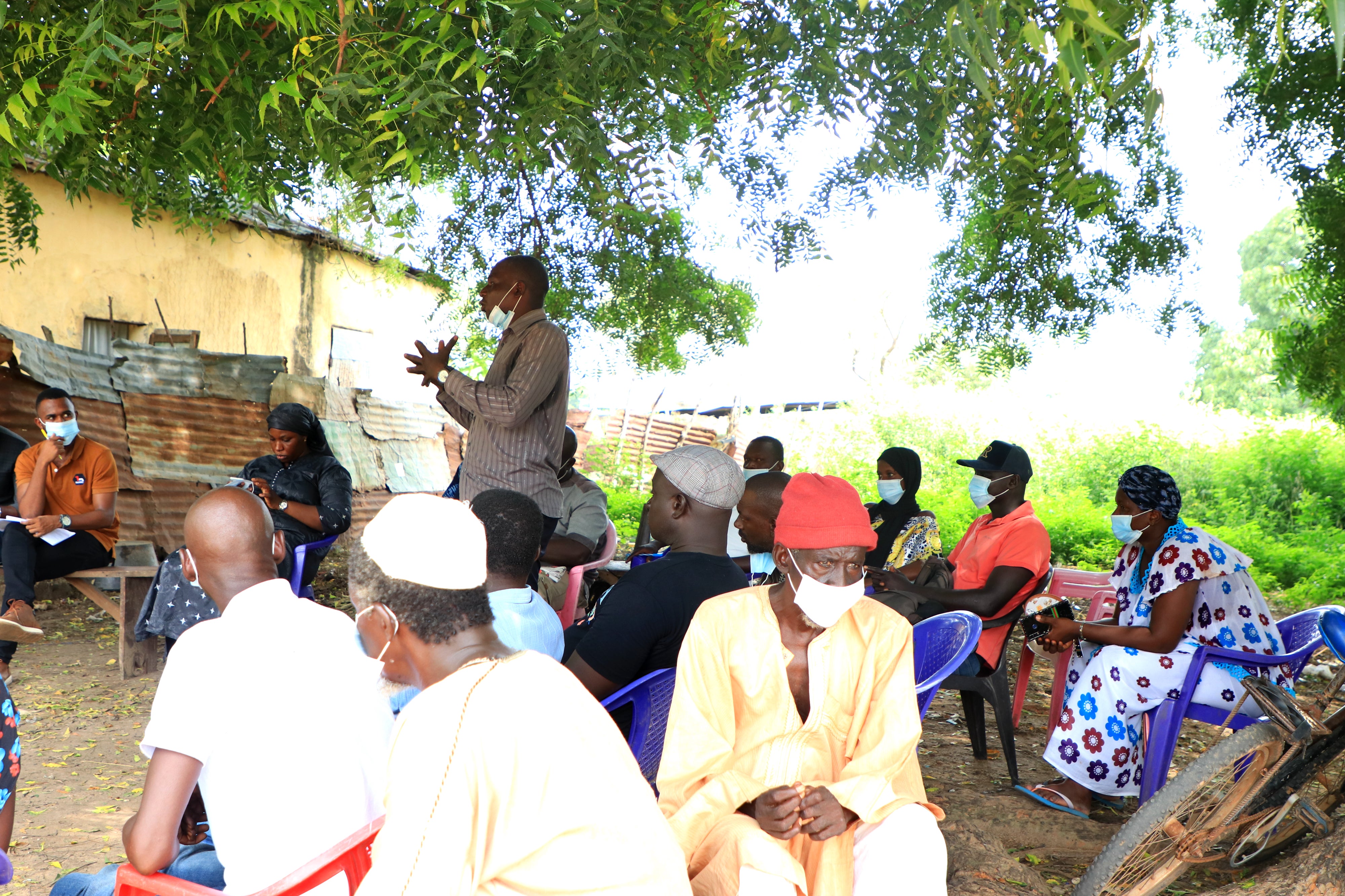 The fear and misinformation previously hampering Modou and Mass' vaccination is one that is affecting thousands of Gambians and causing low vaccine uptake in the country. The same fear and misinformation also have the power to fuel misunderstanding and violence in communities and furthering differences. Now imagine if every young person in The Gambia had the skills and resources to lead the COVID-19 campaign by promoting vaccine acceptance and the observance of all measures put in place to curb the spread of the virus.  
An accelerated return to normalcy and ensure we recover from the pandemic is more likely to happen if we continue to engage communities. This will have a ripple effect on the delivery of essential health services initially disrupted or limited by the pandemic, which will ease accessibility of sexual and reproductive health information and services for all, including vulnerable youth.
Media contact:
Haddy Jonga – Programme Analyst Communications, UNFPA The Gambia jonga@unfpa.org