Chamen, Gambia, 5 February 2018
The UN Secretary General's Youth Envoy, Jayathma Wickramanayake, together with UN Resident Coordinator, Ade Mamonyane Lekoetje and UNFPA Country Representative, Kunle Adeniyi, visited the The Gambia Shongai Initiative, a centre promoting food production, training and extension services for young farmers. The Youth Envoy and her delegation were received by officials of the Ministry of Youth and Sports, and the Ministry of Agriculture.
The visit coincided with the occasion to celebrate young Gambians who completed their training on modern agricultural techniques. The training is a 6-month programme at the Songhai Initiative, where trainees received skills and training on innovative and modern farming methods. The Envoy presented the Certificates of Graduation to more than 20 graduates, as well as the Cheques, which the Ministry of Youth provides to each graduate as a take-off grant to start a micro agricultural venture of their own.
"I commend you all, especially the young women for following your dreams, and now you have to think about contributing to your country," the Envoy said to a cross-section of the graduates.
The Minister for Youth and Sport, Mr. Henry Gomez elaborated further that the idea of the Initiative was not only to reduce youth unemployment, but to ensure food security by using agricultural methods that are both innovative and environmentally-friendly.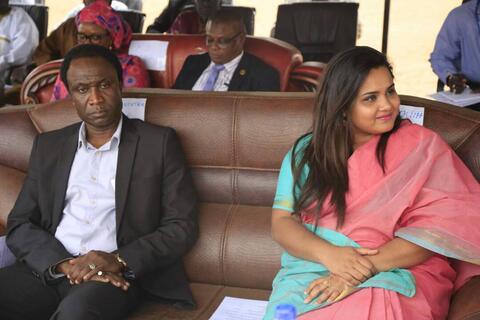 As a country that is currently is experiencing a youth bulge in its population, the institutional and policy frameworks to create youth empowerment initiatives were only just beginning to take shape in Gambia. It was in the light of this that the Youth Envoy encouraged the GSI graduates to see the knowledge they have gained not simply for the goal of subsistence for themselves of their families, but as a greater call to contribute positively to society. "While it is very laudable that you have gained this knowledge, it is how you apply the knowledge you've gathered in the course of this training that would make the difference. So think beyond what you have learnt, and find a way to be more innovative and maximise the value of the training you were given."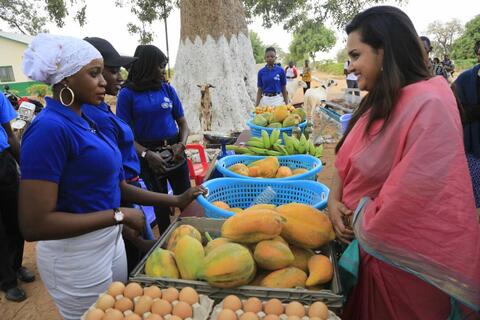 With the youth demography in Gambia forming a large part of the population, the Youth Envoy noted that hard work and determination would be dec
idedly important in building a country that is technologically advanced and food sufficient.