Universal access to sexual and reproductive health services requires that everyone, everywhere, can receive affordable, acceptable, and quality care delivered with maximum respect for the dignity and rights of each person. Central to the realisation of this is the need to ensure the availability of modern maternal lifesaving medicines, equipment and infrastructure as they are crucial in ending preventable maternal deaths. These will avail dignity, privacy and regard to expectant mothers delivering their newborns at health facilities.
According to the 2019-2020 Demographic and Health Survey, the Maternal Mortality Rate in The Gambia currently stands at 289/100,000 livebirths. Despite a reduction from the rates recorded in the previous DHS of 433/100,000 livebirths, even one preventable maternal death is one death too many. Recognising the need to strengthen the health system to deliver quality emergency obstetric care services and ensure that health facilities are well equipped to cater to the needs of women during and after delivery, UNFPA The Gambia supported the renovation and refurbishment of the Serekunda Health Centre.
Being one of the busiest health facilities in the country, the Serekunda Health Centre has a catchment area population of more than 123,000 people and conducts over 300 deliveries each month. The location of the facility within a densely populated town and its accessibility to nearby settlements, continue to influence the huge clientele base that it serves.
On 1st June 2022, the newly renovated and refurbished maternity unit including the labour ward and post-natal wards and the Family Planning clinic at the facility were inaugurated. The UNFPA supported works which costed about D3,500,000 will improve the conditions at the facility and ensure that everyone who seeks care there, particularly women, receive it in the highest possible standard.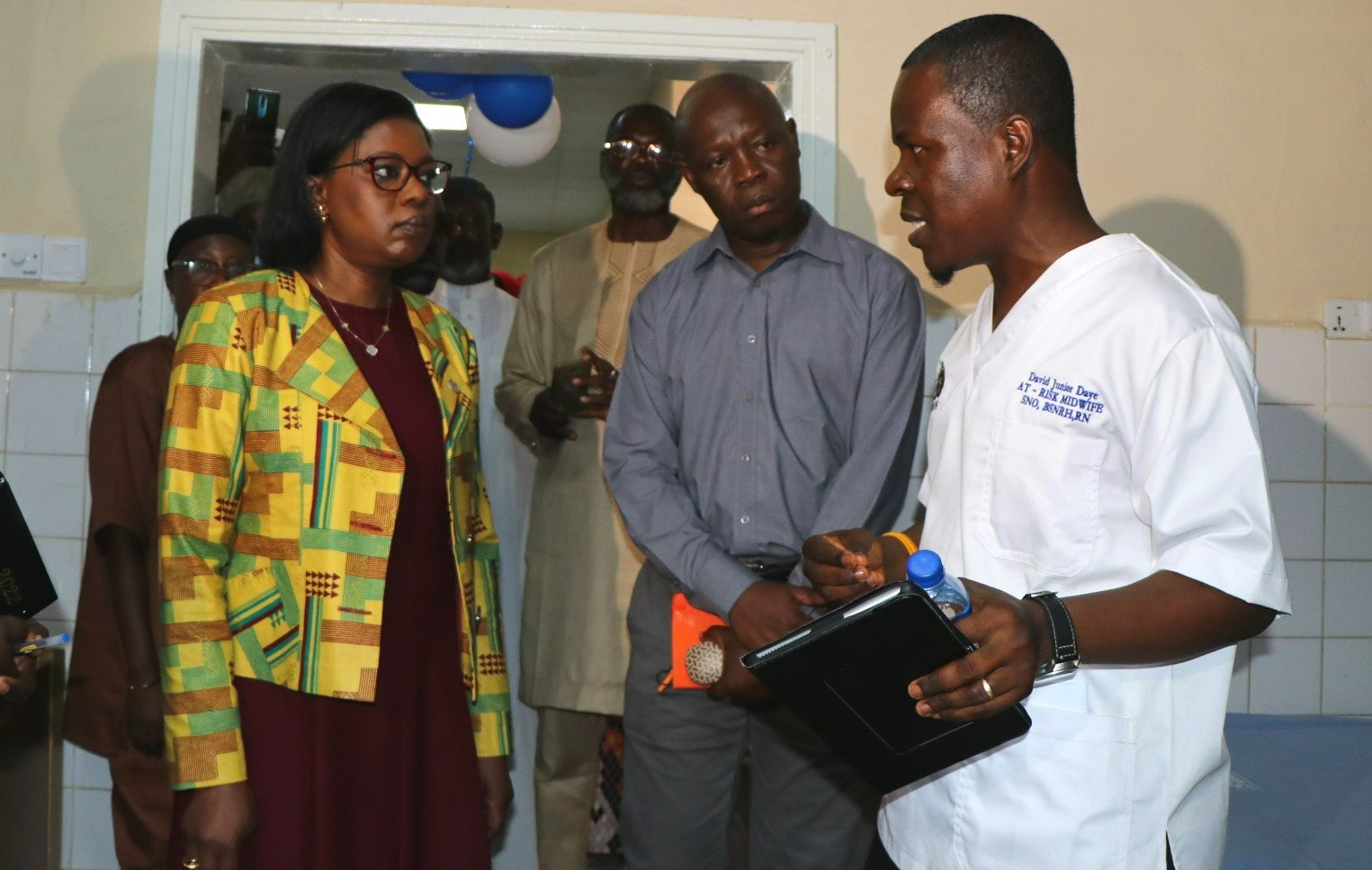 David Junior Daye is a Nurse-Midwife and the Officer-in-Charge at the facility. For him, the newly improved facility is uniquely designed to allow male involvement at the labour to encourage companionship. "The new labour ward will bring smiles to pregnant women, boost the confidence of their partners and improve overall maternal health outcomes at the facility. This is how we can steadily contribute towards ending preventable maternal deaths in The Gambia and accompany women through healthy pregnancies and safe deliveries everywhere" he added.
Making motherhood safer is a top priority for UNFPA. In The Gambia, the agency continues to promote universal access to sexual and reproductive health care and rights, including the promotion of international maternal health standards and strengthening the health system. The investment made at the Serekunda Health Centre is part of wider support to The Gambia's health sector and is expected to contribute towards the eradication of preventable maternal deaths in the country.
***
Media contact: Haddy Jonga – Programme Analyst, Communications jonga@unfpa.org