In the absence of peace, women, young people and children, bear the bigger brunt. Their wellbeing and safety is hindered and the enjoyment of their fundamental human rights, not guaranteed. This is why, they must always be actively involved in processes that will ensure stability and prevent conflict. In doing this, community and traditional structures that are already in place, must be used to ensure that information and knowledge, filters down to the grassroots and that no one is left behind. One of such traditional information sharing mechanisms, is the traditional communicator groups.
Traditional Communicators, locally called the "Kenyeleng", are known for disseminating information at community level, through drama and songs. They are a critical and vital medium in mobilising people through their renowned entertainment channels and in addressing issues affecting their surroundings.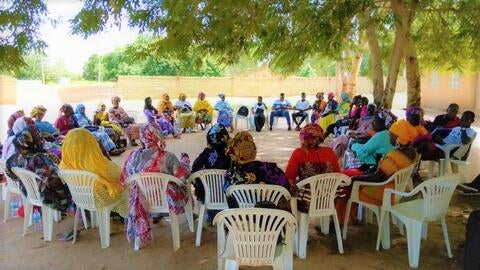 ACTIVISTA The Gambia with support from UNFPA The Gambia through the UN Peacebuilding Fund's Women and Youth Project in The Gambia, on 25 September, commenced the training of thirty (30) Traditional Communicator groups across the country, on peace and conflict management. These 30 traditional communicator groups will serve as agents of peace in their communities, be a medium of information sharing on women and youth's political participation, address the need to protect and promote their rights and the reintegration of migrant returnees. The 30 groups combined a total of 180 women from existing traditional communicator groups in communities. In addition to these women, 60 young men and women representing various youth organisations, schools and ACTIVISTA regional volunteers, were also trained to facilitate experience sharing and widen the scope and reach of the new knowledge learnt within community and school levels.
Held in the West Coast, North Bank, Lower River, Central River and Upper River Regions of The Gambia, the training introduced participants to the basic concepts of democracy, rights and responsibilities, the need for peace and tolerance, need for women and youth leadership, and re-integration of both victims of human trafficking and irregular migrant returnees.  
"Peace is priceless. It is only those who have not witnessed war, that will want unrest. We have lived and seen the 1981 incident in The Gambia, so we will not allow the country to go back to that same situation."
These were the words of Kaddy Drammeh, one of the Traditional Communicators at the training.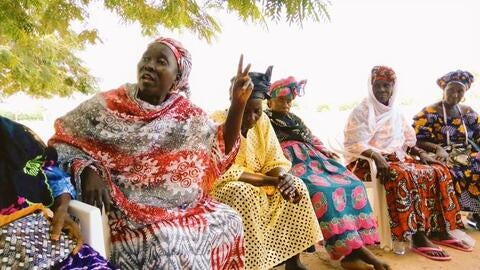 According to Alhagie S. Nyang, National Coordinator of ACTIVISTA The Gambia,
"peace is a must and should be communicated and how we do this, matters a lot. One of the greatest agents of peace, are traditional communicators."  
At the end of the training sessions, a plan of action was developed by the participants, to guide them in conducting their own led community sensitisation activities, to disseminate the knowledge they gained from the training.