Being her first official visit to The Gambia as Executive Director of UNFPA, Dr. Natalia Kanem, paid a courtesy visit to His Excellency the President of the Republic of The Gambia, Mr. Adama Barrow, where they discussed issues around UNFPA's support to the government and people of The Gambia, and the country's commitment to the ICPD agenda.
His Excellency the President, used the occasion to congratulate UNFPA on its 50th anniversary and commended the agency for the life-saving work it continues to lead in the country, in the area of sexual and reproductive health and rights, addressing gender-based violence and harmful practices and empowering young people to reach their fullest potential.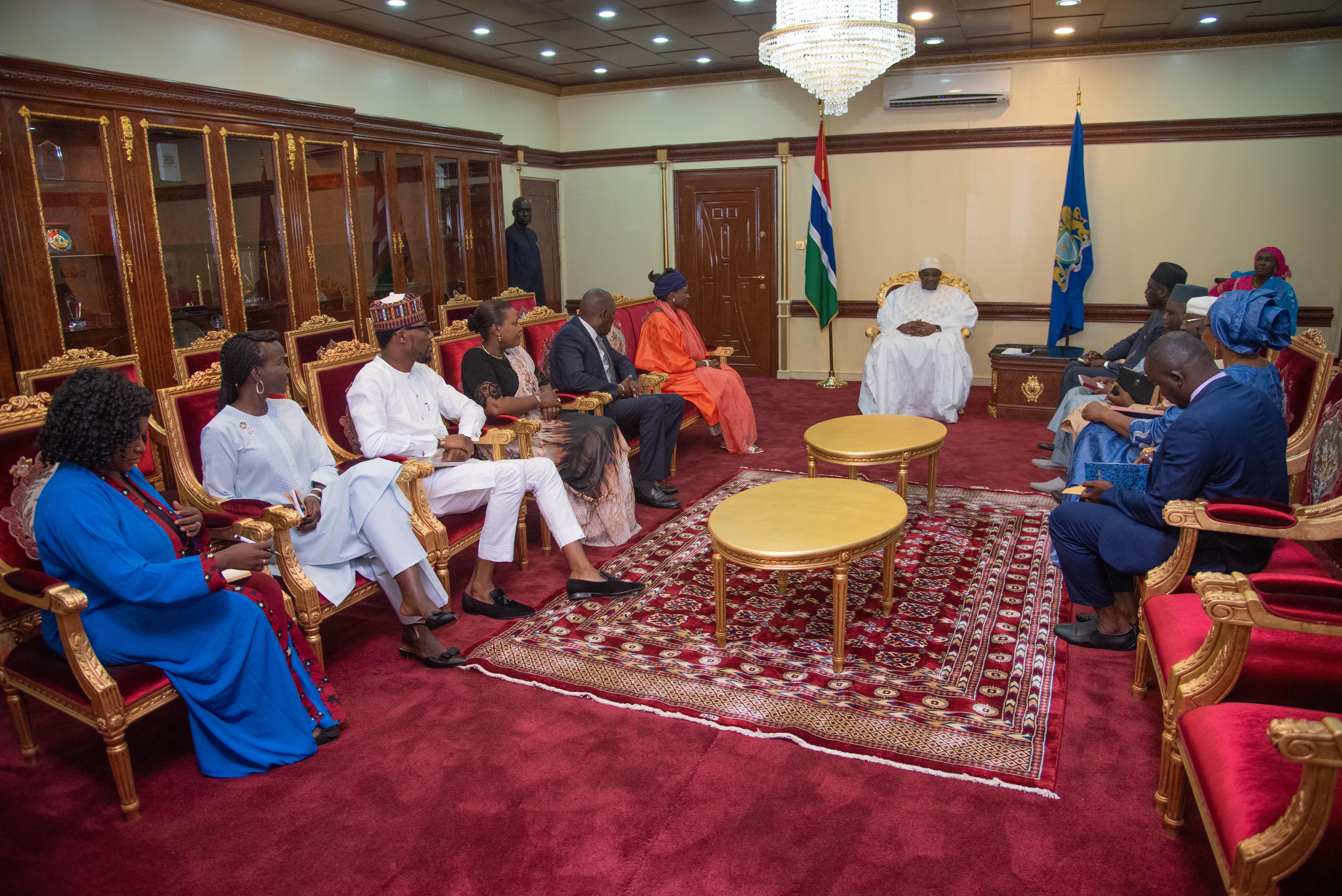 On her part, the Executive Director, expressed UNFPA's appreciation to the government of The Gambia, for creating an environment that is conducive to enable the agency perform its mandate in the country.
The meeting was also used to inform His Excellency the President about the Road to Nairobi and the significance of having national commitments to take to the summit, come November 2019.
See a news report on the visit below:
GRTS News Report on ED's Courtesy Visit to The Gambian President