The achievement of national development, effective humanitarian action, peace and security demand the inclusion of young people in developmental processes. In The Gambia today, more than half of the population is comprised of young people below the age of 24. Thus, no meaningful development can take place without listening to their concerns and recognising their contributions.
As part of consultations to inform the development of the next UNFPA-Government of The Gambia Country Programme, UNFPA in partnership with the Ministry of Youth and Sports on Thursday 26th May 2022, organised a townhall meeting between the Honourable Minister, UNFPA Country Representative and young people. Focused on the theme "Steering Conversations to Advance the National Youth Development Agenda" the townhall meeting brought together young people from various youth-led Civil Society Organisations, community youth groups and members of the National Youth Council.
Addressing the young people present, the UNFPA Country Representative, Ms. Ndeye Rose reiterated the need to prioritise issues of young people and ensuring their involvement in devising solutions to the challenges they are faced with.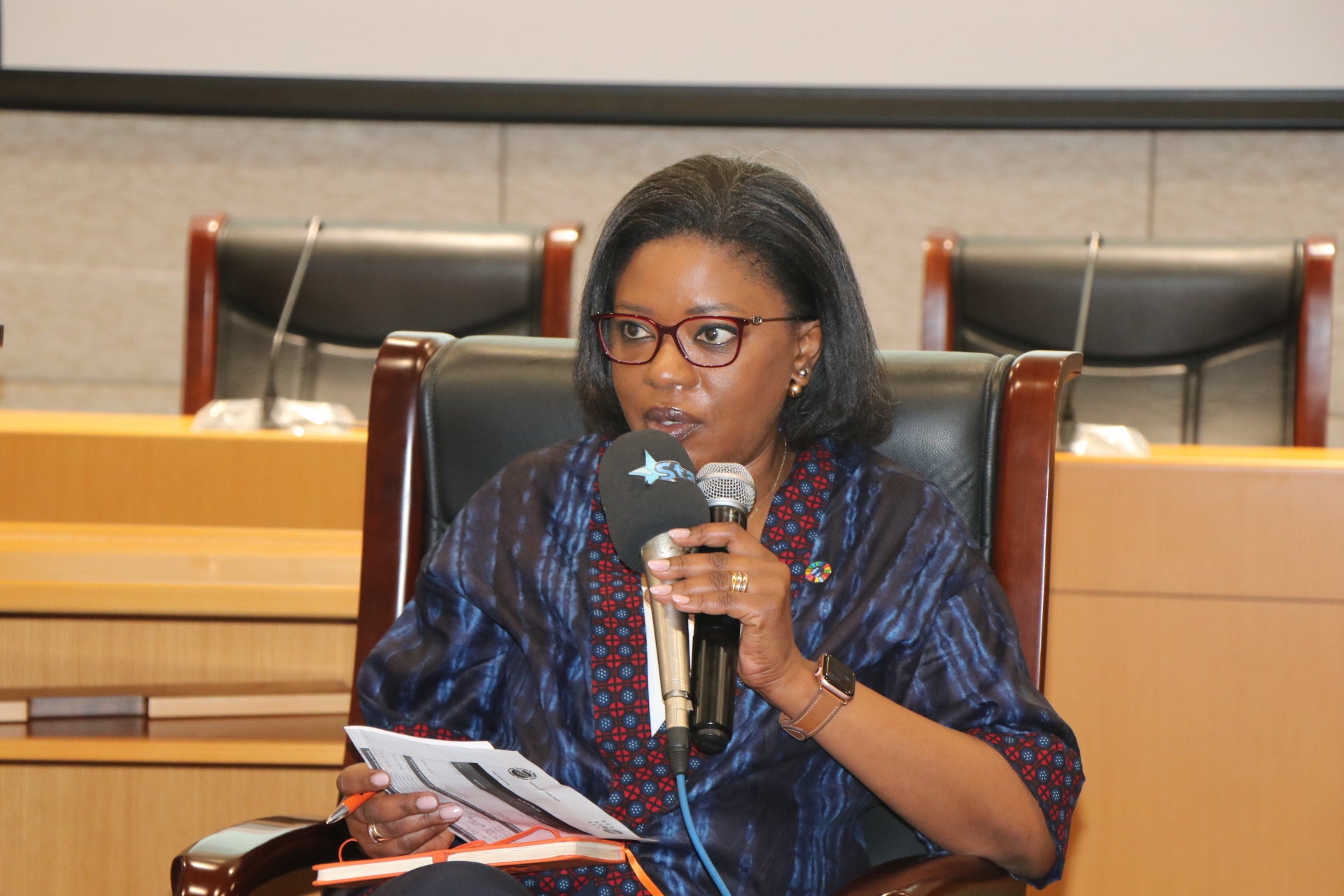 She highlighted that the new UNFPA Strategic Plan emphasises the need to work more closely with young people and youth networks to deliver the transformative change that will usher in the realisation of the three zeros. "Guided by our new Strategic Plan, we will work more with youth to create innovative ideas for a better future" she said.
Putting young people first is at the core of UNFPA's mandate. In The Gambia, the agency is committed to continue supporting efforts to guarantee the health, agency and empowerment of young people and will continue working with various partners both at Government and CSO levels to attain this.
***
Media contact: Haddy Jonga – Programme Analyst, Communications jonga@unfpa.org